Date Published:
February 29, 2020
Publisher: Each Voice Publishing
Gifted or cursed? Isobel is a healer, and the Hawks who accepted her, broken and different as she was, need her help. But she must hide the truth behind her healing power. She is an empath.
John Deighton, The Prophet, is back in Innis and stoking the embers of bigotry and superstition, scouring the realm and imprisoning mindgifted Aurels. When he corners Isobel, will she fight back or succumb to her old fears and lingering scars of the Beast of Monaughty? Will she answer the call of a healer if it costs her everything she loves?
Far across the sea, Tobias Buchanan is racing against time to build New Rhynn as a haven for his clan. As the noose of oppression squeezes tighter in Innis, the Hawks may soon be forced to choose between their homeland and their way of life. Can he earn a place for his Hawks amongst the Este of Tallu? Can he prove Rhynns are worthy of their trust?
Meanwhile, the Este are discovering their own place in the Awakening and the Joining. Spirit runners grow more powerful by the year, and the Mists hover closer over Tallu. But will it be enough when the water rises? Will they be ready before the cycle ends?
Path of the Spirit Runner is the enthralling continuation of the Rootstock Saga. Evolution and oppression. Magical mindgifts and dragon science. The characters you loved in Legend of the Storm Hawks come of age and weave their own threads in the Patterns.
Other Books in the Rootstock Saga Series: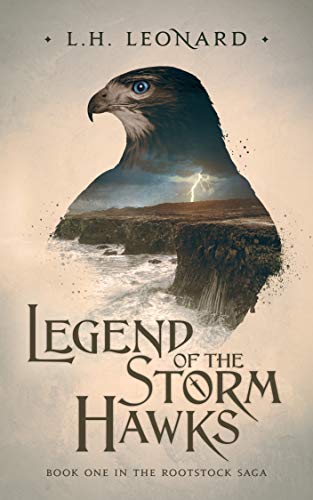 Legend of the Storm Hawks
Publisher: Each Voice Publishing
Someday soon, your world will end. Ending is not as final as it sounds. Our world has ended before. When it does, be patient. Those of your time will linger and watch new cycles unfold. Some will walk this spinning blue rock again. A few will shape its destiny.
Get lost in the story. The richly detailed fantasy adventure you've been looking for is here. Stunning world-building. Sweeping cast of unforgettable characters. A riveting saga of the magic evolving in us all. Perfect for fans of George R. R. Martin, Brent Weeks, and Brandon Sanderson.
Legend of the Storm Hawks introduces the Rootstock Saga, four novels all due to release in 2020. Not a light read, this is serious fantasy for serious fantasy fans. Set on a future Earth, our own history echoes from the shadows. Adversity awakens gifts in this tale of evolution and survival. Science meets fantasy in a burgeoning of psychic and psionic power, and the mindgifted struggle with bigotry, abuse, theocracy, gender roles, climate change, and the temptations of power and privilege. Their intricately interwoven POV voices and plots converge in a long, rewarding end game.
A master player convinces the pawn the move is its own. Nigel has been at the game longer than most, but lately the pawns keep turning into rogue knights. It's damned inconvenient of them, considering the world is about to end again.
The Watchers will soon declare this cycle over, as they have so many cycles before, shrugging off yet another rise and fall of humankind, and giving the dragons another turn at dominion.
Brynmohr is King of the Firstborn, and Twelvestones is the last bastion of a once-mighty nene dynasty. As the first people to walk the earth, the Firstborn consider it their birthright to rule over mankind. Half-breeds between their kinds are always sterile, but the daughters born of Brynmohr's irrational affection for a woman are defying the Patterns.
Sethlyan and Isobel are unaware they're expendable pawns in an increasingly complex game. Seth is the second son of the Second of Aleron. He's tired of hearing rumors he and his friends are the prophesied Storm Hawks, destined to free Rhynn from centuries of oppression. He knows better. So does the Other, the voice only he can hear.
Isobel survived the Beast of Monaughty. Her father is dead, but his brutality haunts her. When her brother, the Rhi'Iverach, forges an alliance with the Hawks of Aleron, Isobel finds herself promised to a stranger named Sethlyan.
Her trust is hard to earn. His is hard to give.
A deadly attack leaves them with a telepathic bond neither wants, and awakens mindgifts they struggle to accept. When rebellion brings Nigel and his charges to the precipice of war, they must choose between hiding their secrets or wielding their power, fighting their oppressors or sacrificing freedom for peace.
About the Author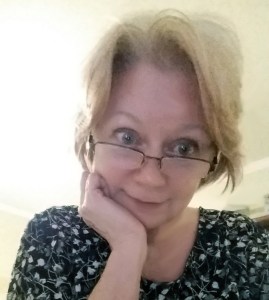 L.H. Leonard writes epic fantasy because she prefers imaginary worlds to dysfunctional real ones. She's been a technologist (computer geek and manager thereof) in the financial and media industries for most of her career, and sidelines as micro-publisher Each Voice Publishing. When getting paid doesn't matter, she's an animal rescuer, artist, almost-master gardener, and a surprisingly good cook.
She and her husband live happily ever after in Georgia, where their forever home is a short trek from the Chattahoochee River through woods filled with deer, coyotes, owls, the occasional bear, and of course, hawks.
Their progeny are creative individualists, the eldest of whom has given them a small tribe of grandchildren. They're the real Children of Promise.