☠💥☠HOT NEW RELEASE ☠💥☠
𝙇𝙪𝙧𝙞𝙣𝙜 𝙇𝙞𝙜𝙝𝙩 𝙗𝙮 𝙆𝙀 𝙊𝙨𝙗𝙤𝙧𝙣 𝙞𝙨 𝙇𝙄𝙑𝙀! 𝘿𝙤𝙣'𝙩 𝙢𝙞𝙨𝙨 𝙞𝙩!
#𝙊𝙣𝙚-𝙘𝙡𝙞𝙘𝙠 𝙩𝙤𝙙𝙖𝙮!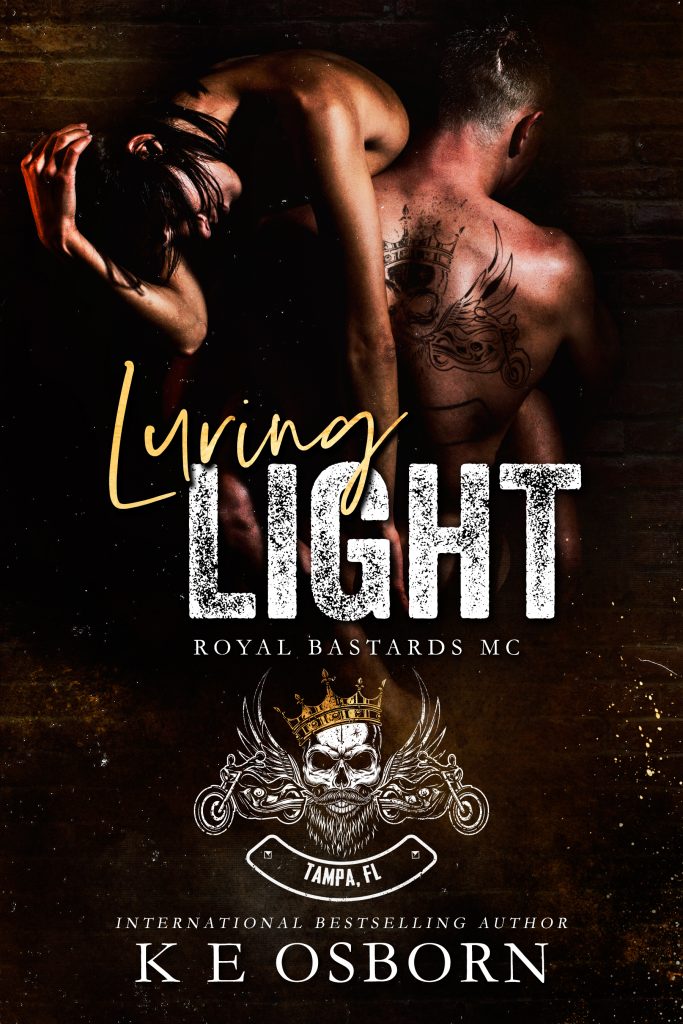 BOOK BLURB
What if the life you had was a lie?
That the virtuous person you tried to convince yourself you were, isn't anything like the woman you are deep inside. What if the one person you thought could bring out the darkness inside you, fought hard to keep your light instead?
But then again, what if he's fooling himself? What if I'm not so innocent, and he's the one who should be scared…
Luring Light is a part of The Royal Bastards MC Author Collaboration and is book two in the Tampa, FL Series.
GOODREADS LINK:
http://bit.ly/LL_GR
#PURCHASE on Amazon
Amazon US-
https://amzn.to/3jFVpzV
Amazon AU –
https://amzn.to/31X2u9j
Amazon UK –
https://amzn.to/31Txx5V
Amazon CA –
https://amzn.to/34Fs9VB
CATCH UP WITH THE SERIES!
THE ROYAL BASTARDS MC SERIES LINK
https://www.amazon.com/gp/aw/d/B0887XQGPS
Defining Darkness: Royal Bastards MC, Tampa, FL Book One, on SALE for 99 CENTS!
UNIVERSAL LINK:
http://mybook.to/definingdarkness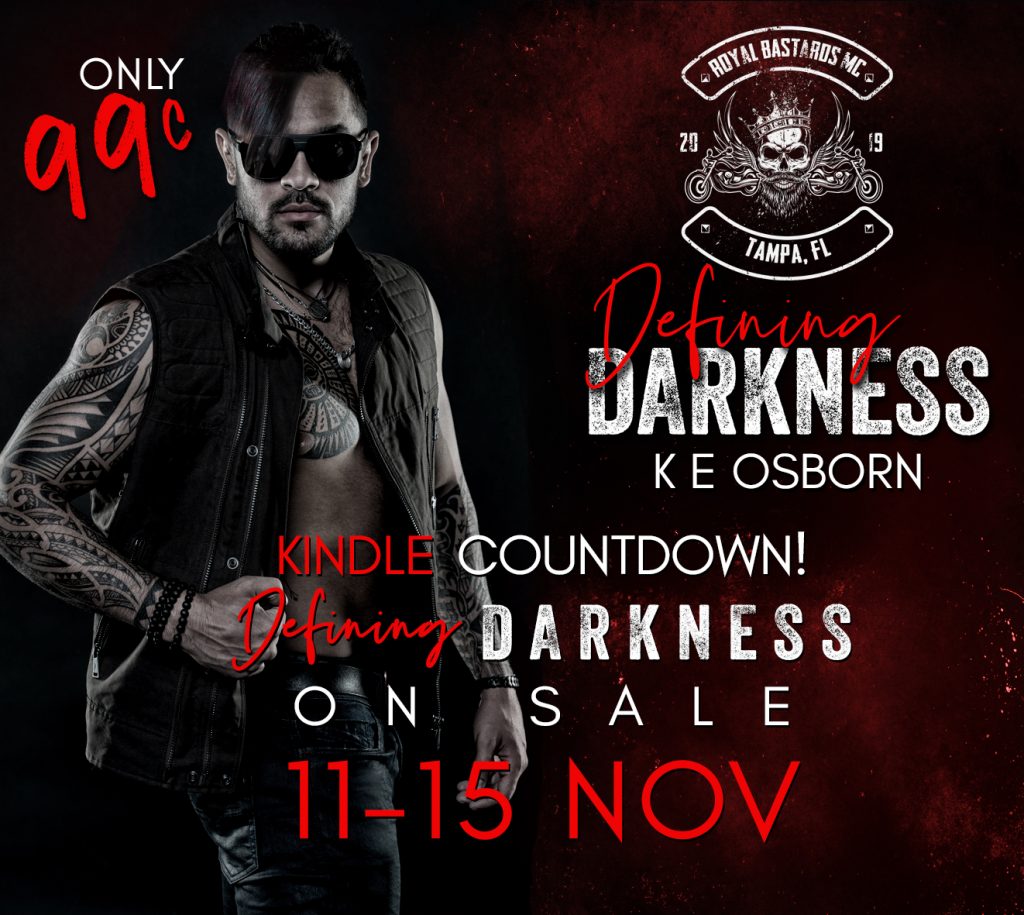 GIVEAWAY
To celebrate the release of LURING LIGHT, KE Osborn has a giveaway for you! Stop by her Facebook page to enter:
https://www.facebook.com/KEOsborn
TEASERS
ABOUT THE AUTHOR
With a flair for all things creative, International Bestselling Author K E Osborn, is drawn to the written word. Exciting worlds and characters flow through her veins, coming to life on the page as she laughs, cries, and becomes enveloped in the storyline right along with you. She's entirely at home when writing sassy heroines and alpha males that rise from the ashes of their pasts.
K E Osborn comforts herself with tea and Netflix, after all, who doesn't love a good binge?
Turn lust into love at
www.keosbornauthor.com
AUTHOR LINKS
Facebook
|
Goodreads
|
Instagram
|
Twitter
|
BookBub
|
Amazon
|
Website
|
Email
Join my mailing list to receive my newsletters on upcoming releases, special events and general info regarding K E Osborn Author.
http://eepurl.com/beIMc1