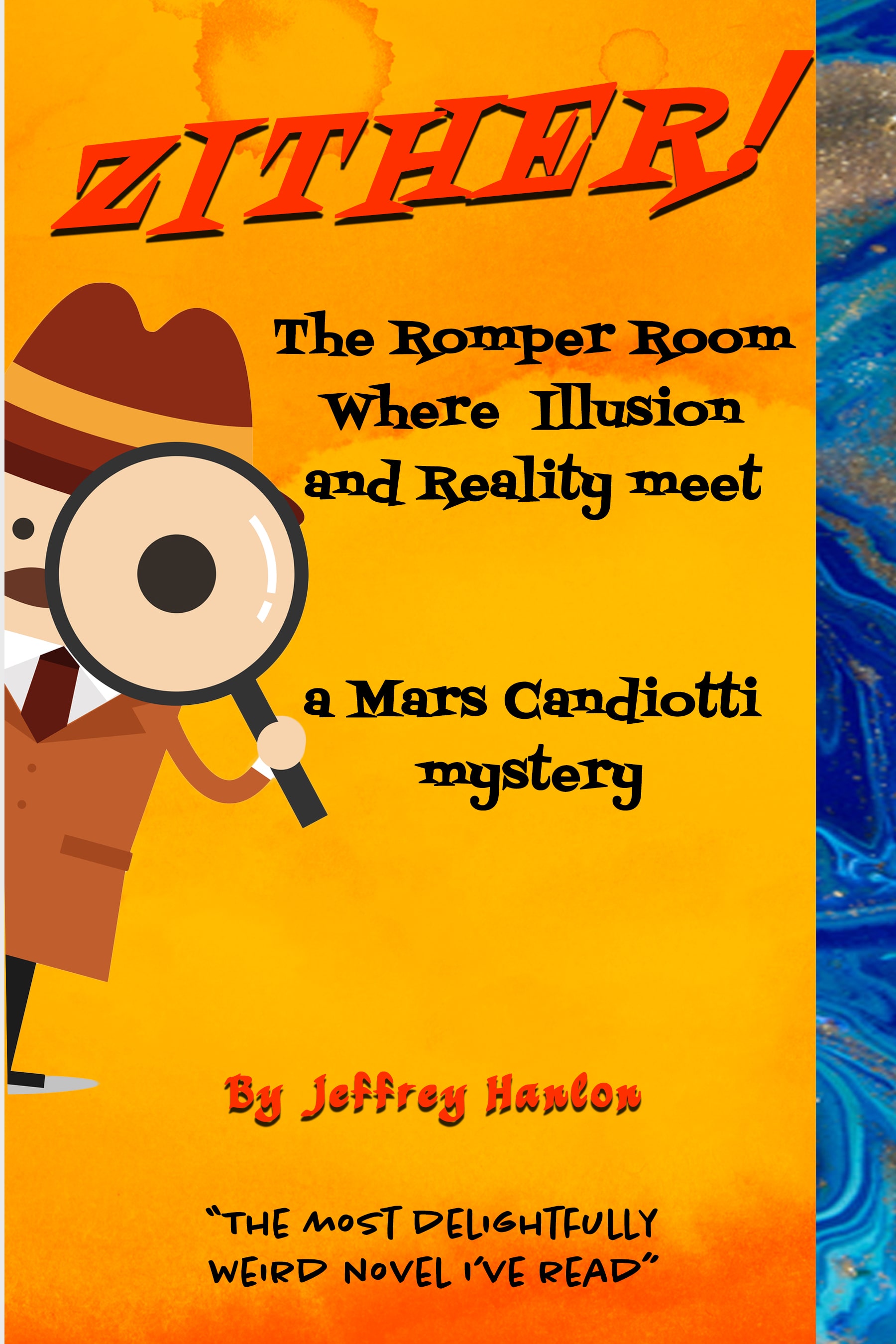 Metafiction/Humor/Mystery
Date Published: April 20th, 2021
Publisher: Zither Studios
A nutty religious cult abducts a herd of prime gazebos (huh?) and it's up to bumbling P.I. Mars Candiotti to rescue them. Mars, aspiring author, chronicles his quest in Jeffrey Hanlon's comic mystery Zither.
Guided by his magically prescient IHOP waitress, Mars strives to mitigate the shocking global consequences of the gazebo heist, even though he has no idea what the word mitigate means. Mars has five Important clues with which to solve his confounding mystery: Butterscotch, John Travolta, Trombones Venetian Blinds, and Wind Chimes.
As Zither swallows its own tale, Mars finds it increasingly tricky to distinguish between real people and his rambunctious fictional characters. Zither becomes the romper room where his reality meets fantasy – and get frisky with each other.
Using his (odd) clues, Mars' international odyssey leads to an explosive conclusion in Panama. TVs around the world tune in to watch live coverage of "Carnage in the Canal".
Amid the lunatic havoc that is Zither there is (of course!) an epic love story as Mars meets Marian, the brainy librarian he had dreamed of. Marian says his books are "slapstick existentialism with subjective reality couched in parable". (This is news to Mars). But is Marian real?
Is any of it real?
"Hanlon's humor shines bright and will leave fans of such madness wanting more." Publishers Weekly
"This zany, rollicking mystery adventure is as compelling as it is hilarious." Independent Book Review
Nominated for the prestigious Audie Award, Best Fiction 2021
About the Author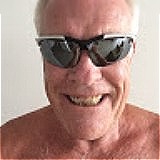 Jeffrey Hanlon spends his time in shorts and sandals making up silly stories like Zither.
Contact Links
Book Tour Promotional Price