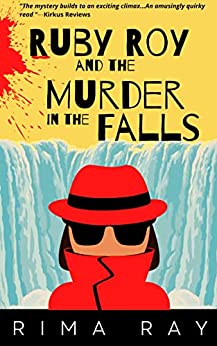 Ruby Roy Mysteries, Book 1
Mystery / Thriller
Date Published: May 3, 2022
Publisher: BMB Publishing
Meet Dr. Ruby Roy. She is a twenty-nine-year-old, goofy, warm, and absent-minded professor in her third year at Baron University, located a few miles from the Falls. A plus-size woman of mixed Indian and Canadian roots, and cursed with an overactive imagination stemming from watching too many Bollywood and Disney films, Ruby is struggling to make her mark and stay out of trouble.
It doesn't help matters that she keeps stumbling into a series of embarrassing incidents, even as she desperately tries to keep her superiors in the College happy. Unfortunately for Ruby, things take a turn for the worse when she discovers her Chair's dead body in his office. But who could have killed him? And why? And why does the Detective investigating the case look like a famous Hollywood actor?
Suddenly all the Poirot, Marple, Sherlock Holmes, and Father Brown books she loves reading seem to have come to life as she finds herself in the middle of a real-life murder mystery. And with the murderer on the loose, no one is safe. With the help of her husband, Cleo, her very own Watson, Ruby tries to solve the mystery before she is next on the killer's list!
Praise for Ruby Roy and the Murder in the Falls
"The mystery builds to an exciting climax, and there's an unexpected final twist…An amusingly quirky read…"
-Kirkus Reviews
"Ray succeeds in creating an entertaining and suspenseful mystery
with an interesting sleuth. A promising debut, Ruby Roy is a quick read that should delight cozy mystery fans."
-BlueInk Review
"Ruby Roy is a quirky, amusing woman who often allows her imagination to run away with her. Readers will find this delightful character entertaining and will be eager to see what her next venture will entail."
-Carol Hoenig, Award-Winning Author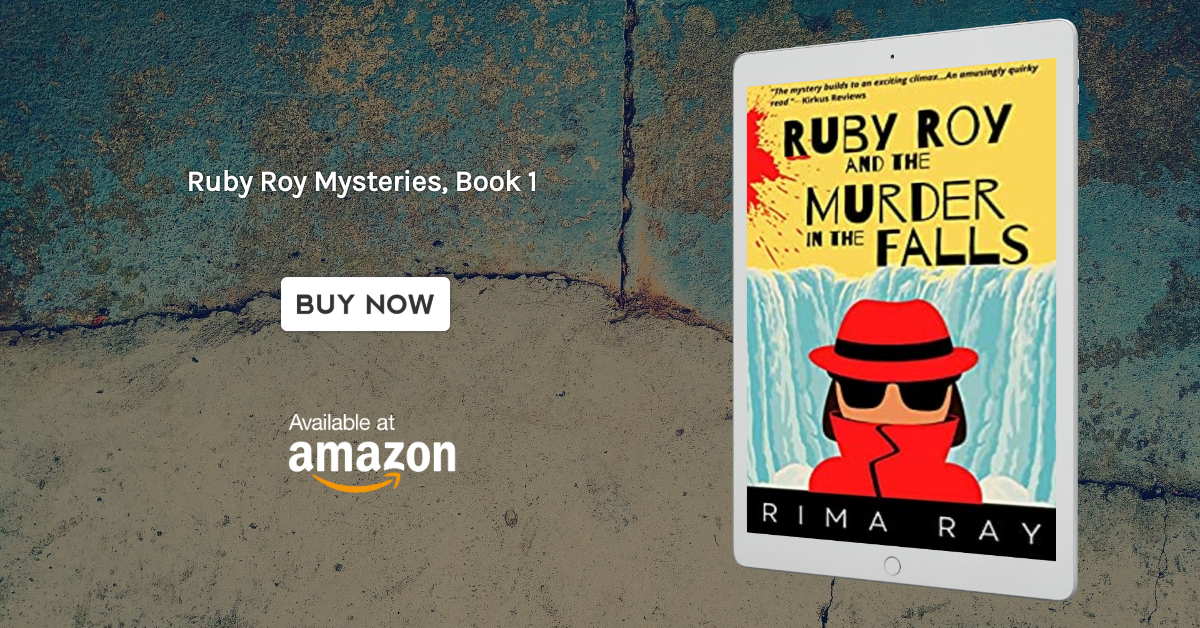 Purchase Link