Twisted Devotion by Poppy St. John
Release Date: March 28th
Genre/Tropes: Dark Contemporary / OTT j/p Hero / Captive / Stalker / Obsession / Billionaire Crime Lord
Series: Kings & Consorts – Standalone book
CHECK OUT THIS STUNNINGLY GORGEOUS COVER!!
TWISTED DEVOTION, a complete standalone within the Kings & Consorts series, by Poppy St. John is coming March 28th!
Make sure to preorder this all-new dark mafia romance TODAY!
Preorder is AVAILABLE!
https://mybook.to/twisteddevotion
Add to GR:
https://www.goodreads.com/book/show/109932214-twisted-devotion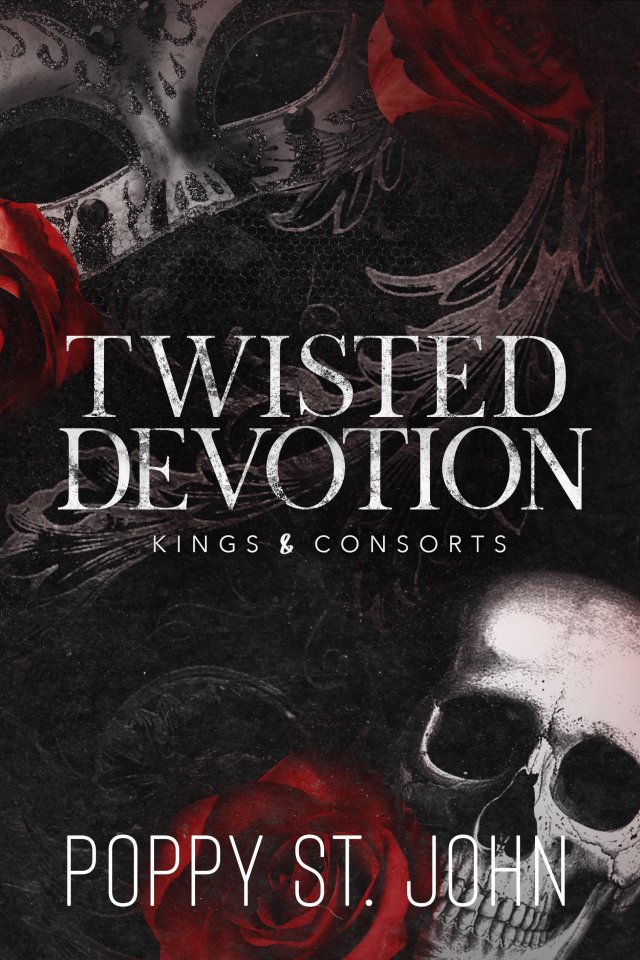 BLURB:
Emily
Never enter the mortuary after midnight.
I thought it was superstition.
How could I have known Dad was cremating corpses for a crime lord?
I should've listened. Now, it's too late.
A cold-blooded monster has me in his sights.
My stalker. My captor.
My ruin.
I should hate Ruarc for using me to blackmail my father.
But with every rough touch and wicked promise, I lose myself to his dark seduction.
Soon, there won't be any of me left.
Ruarc
Don't get involved.
Good advice, especially for someone dealing in secrets and sins.
I lived by that rule since I took the throne.
Until
her.
The undertaker never told me he had a daughter.
One with emerald fire in her eyes and enough soul to share.
I decided Emily was mine from that first moment.
Mine to touch. Mine to mold.
Mine to break.
And I plan on keeping her.
About the Author:
Poppy writes steamy contemporary romance with a focus on all things forbidden, dark, and taboo. She likes her main men morally gray and has always had a thing for bad boys who will do anything to win the hearts of the women they love. All her stories end with a hard-won HEA.
Connect w/Poppy:
Facebook:
https://www.facebook.com/authorpoppystjohn
TikTok:
www.tiktok.com/@romancewithoutrestraint
Instagram:
https://www.instagram.com/poppystjohn/
Website:
www.poppystjohn.com
Amazon:
https://amzn.to/3EuZzrL
Goodreads:
https://www.goodreads.com/author/show/28089080.Poppy_St_John