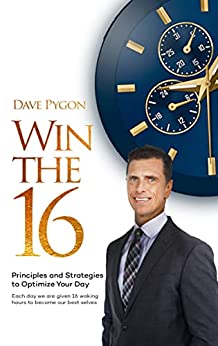 Principles and Strategies to Optimize Your Day
Nonfiction / Business / Self-Help
Date Published: April 27, 2023
Publisher: Amz Pro Hub
Our world is complex, competitive, and demanding. Both individuals and organizations are constantly seeking ways to gain a competitive edge in their journeys toward self-improvement. As personal and professional challenges become increasingly intertwined, it becomes more important to incorporate effective strategies and principles that can help us optimize our goals, discipline, mindset, habits, mental toughness, early successes to our day, time management, and overall performance.
Thankfully, there are practical solutions readily available. Win the 16, authored by Dave Pygon, provides a comprehensive guide that covers the step-by-step process needed to optimize your day. This book will walk you through specific strategies and principles, chapter by chapter, to help you reach new heights, no matter if you're already at the top or struggling to gain traction in certain areas. By sharing powerful concepts and inspiring stories, Win the 16 will equip you with the tools you need to continue moving forward and striving for even greater achievement.
In this essential read, Pygon's lessons go beyond simply optimizing your daily routine; they also provide support and motivation when your willpower slips. Win the 16 is a must-read for anyone looking to progress mentally, physically, and professionally, and steer clear of complacency. Pygon shares his wisdom as a storyteller, providing real-world examples that make the book both relatable and motivating. It is a valuable resource that can help anyone, regardless of their current skill level, to improve and reach higher levels of success.
About the Author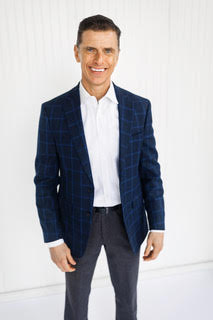 Dave Pygon is a respected advocate for leadership and personal growth, dedicating his career to empowering individuals to reach their full potential and become the best versions of themselves. As the founder and current President of Pygon ONE Consulting, his company specializes in leadership and individual development, helping clients to unlock their capabilities and succeed.
Prior to starting his own company, Pygon honed his skills while working for respected organizations such as Automatic Data Processing (ADP), Alcon Laboratories, and Novartis. With over two decades of leadership experience, he has become a trusted expert in his field. Furthermore, he holds certifications as a distinguished business coach, astute time management consultant, certified behavioral consultant, and master life coach.
Drawing from these experiences, as well as his education background, Pygon authored "Win the 16," a comprehensive guide to help individuals optimize their time and achieve their goals. His expertise and passion are evident, making him a go-to authority on personal development and growth.
His journey started in Chicago, where he was born and raised on the south side. Coupled with deep- rooted connection to his hometown, the work ethic, toughness, loyalty and importance of education was taught from an early age by his mom and the south side community. They all have been essential factors driving his professional success. Dave's love for Chicago is unwavering, and that is evident as he currently makes his home there with his beloved family.
Contact Links
Purchase Link