Insights and Advice for Artists and Viewers of Art
Art, Self-Help
Date Published: March 2023
Are you an aspiring artist looking to unlock the secrets of creativity and success?
Look no further than Becoming an Artist: Insights and Advice for Artists and Viewers of Art.
In this captivating and honest book, author and artist William Nichols draws on over six decades of experience in the art world to provide readers with practical tips and honest insights on how to navigate the often-challenging path to success.
From discussing the abilities and traits that lead to success, to exploring how art creates meaning through experience, this book offers a comprehensive and accessible guide to the world of art. Whether you're an artist looking to hone your craft or a viewer hoping to gain a deeper appreciation for the art you love, Becoming an Artist is an essential read.
Discover the path to success in the art world with this captivating guide.
About the Author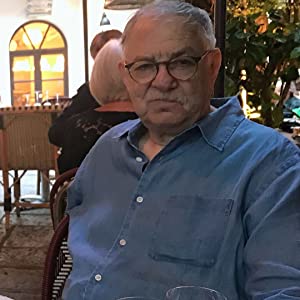 Emeritus Professor of Art, University of Wisconsin
Fulbright recipient Slade School of Art, University College London
MFA, University of Illinois
BFA, Art Institute of Chicago in conjunction with the University of Chicago
Extensive Bio Wikipedia under William Nichols artist
Over thirty solo gallery exhibitions
Solo Museum Exhibition, Butler Institute of American Art
Over seventy-five group exhibitions in museums and galleries
Art Work and listings in over twenty-one books and periodicals
Numerous important art collections both here and abroad
Paintings in Numerous Art Museum Collections
Contact Link
Purchase Link