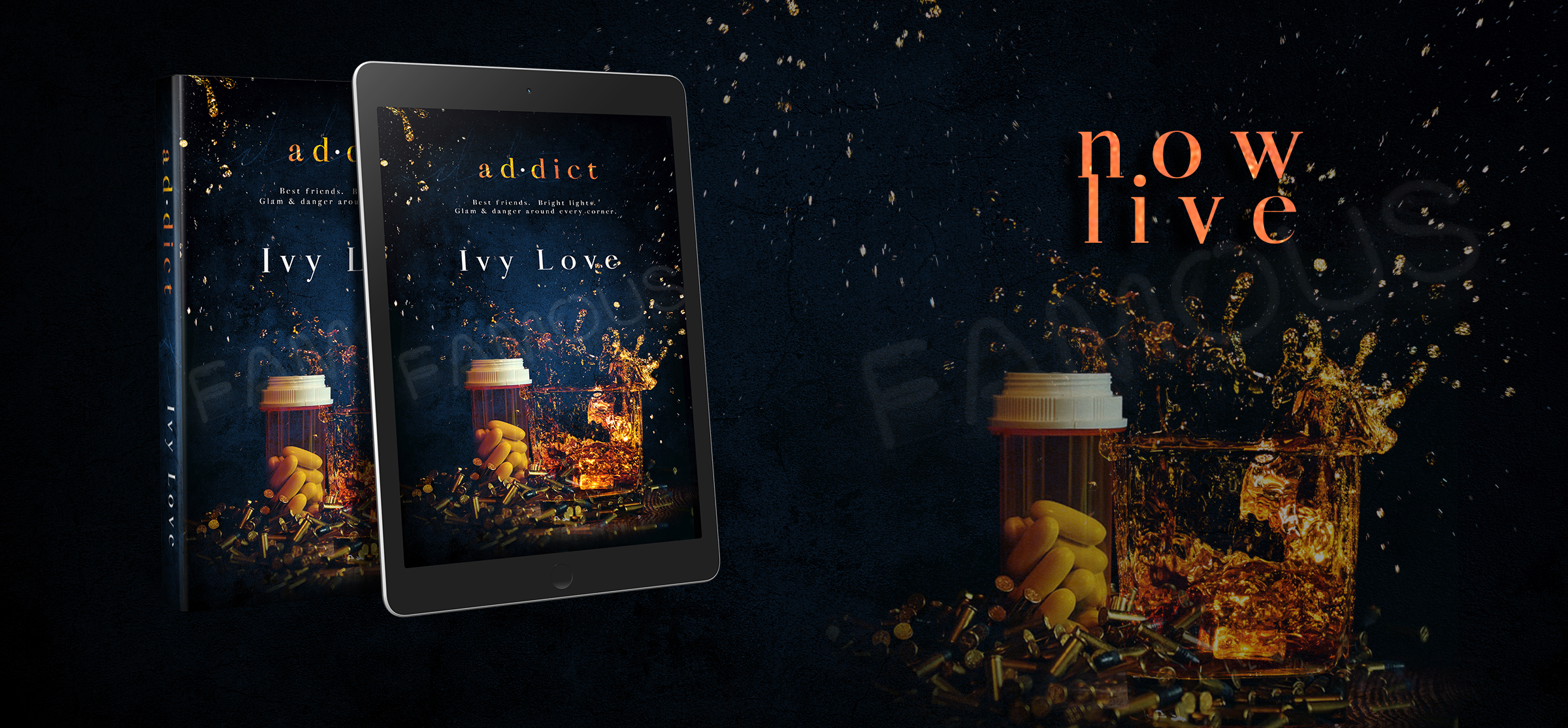 ADDICT by Ivy Love
Release Date: September 20th
Genre/Tropes: Angsty Romance Thriller
NOW AVAILABLE!!
https://tinyurl.com/3s69vayh
ADD TO GOODREADS:
https://www.goodreads.com/book/show/44593397-addict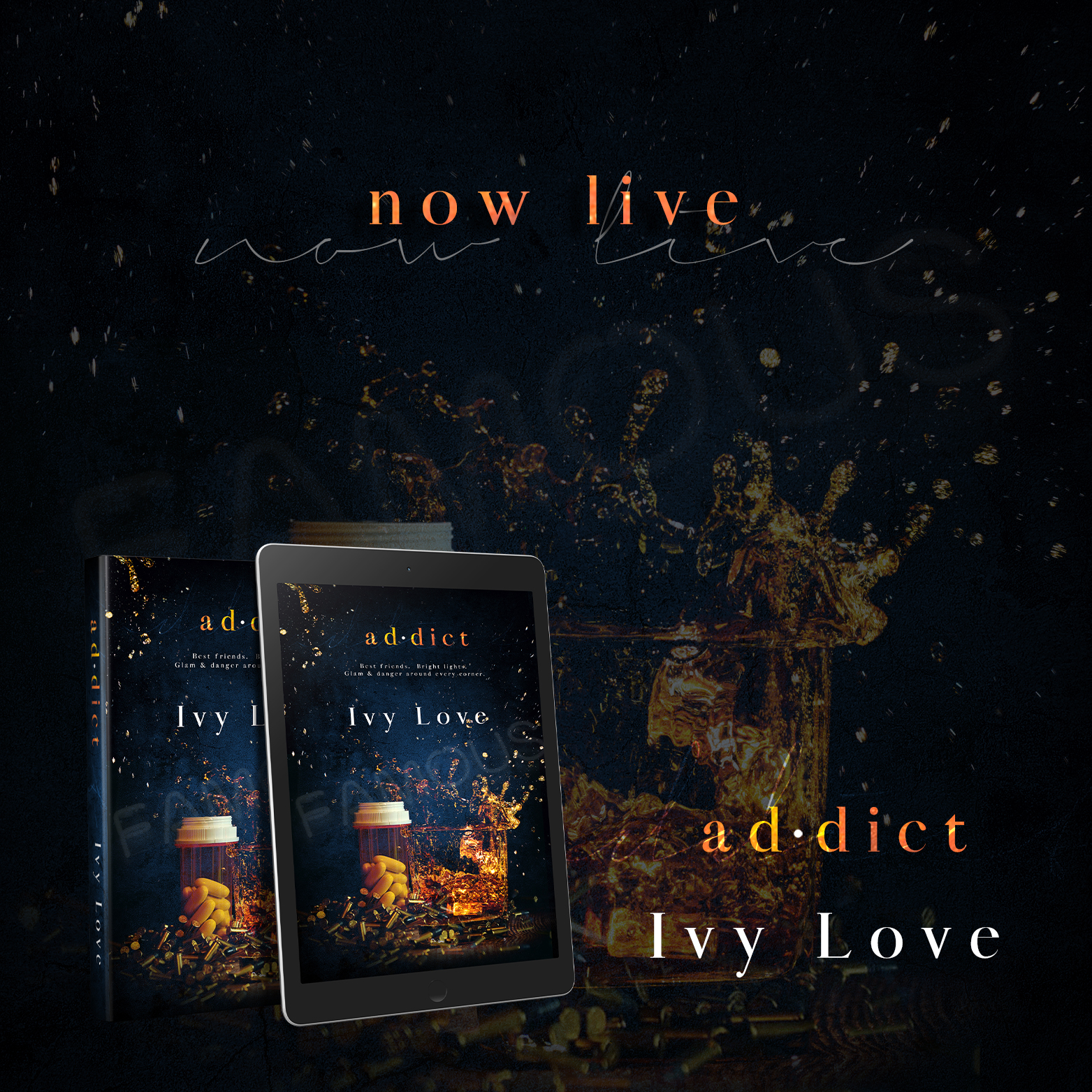 BLURB
Jazz is living her best life after getting the opportunity of a lifetime. She took a chance and moved across the country for a one-in-a-million shot. Now time has passed and a shot has turned into a career that's flourishing.
Liv dropped everything when Jazz asked if she would join her on her journey. Now, behind the bright lights and photo ops, Liv is struggling to make it through the days and find her place in this new world. Instead she finds herself face to face with something far more dangerous.
Jazz and Liv are best friends but they're on very different paths, each finding their own way through the fame.
Will they succeed together or lose each other along the way?
About the Author:
Ivy Love is a paralegal by day and writer by night. When she's not working or writing, she can be found playing with her rescue dogs.
Want to stay in the know for all things Ivy Love, check out her website: ivysbooks.com. You can also visit her Facebook page for her latest updates:
https://www.facebook.com/authorivylove
.
Ivy writes keep you on your toes, romantic suspense with a twist and dark romance. She's been writing her whole life and publishing since 2017.
Ivy currently lives on the East Coast, but she's bounced back and forth across the country. She loves reading, horror movies and animals.
Whether you end of liking her books or not, she appreciates that you took the time to read the books she loves to share.
Connect w/Ivy:
Facebook:
https://www.facebook.com/authorivylove
Website:
www.ivysbooks.com
Goodreads:
https://www.goodreads.com/author/show/8441016.Ivy_Love
Twitter:
https://twitter.com/authorivylove
Instagram:
https://instagram.com/authorivylove
Bookbub:
https://www.bookbub.com/profile/ivy-love
Amazon:
https://amzn.to/3qPoCys